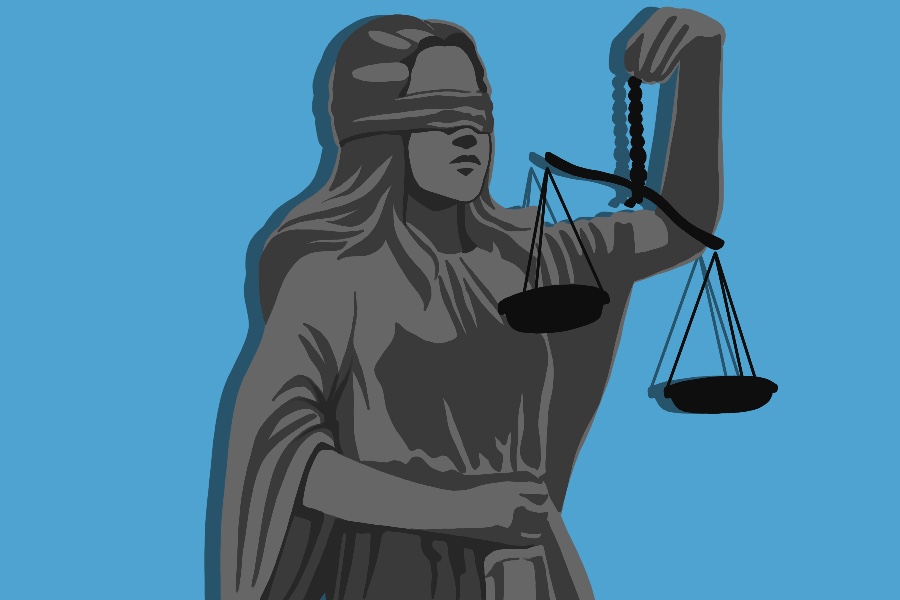 Anti-Monsanto protesters seek discovery from Yolo Sheriff, District Attorney's offices
The anti-Monsanto protesters who were arrested in May will go to trial on Dec. 4. The Anti-Monsanto Project consisted of over 30 people who assembled in front of the Woodland Monsanto on May 22 until the Yolo County Sheriff's office arrived at the scene. Of the people who remained, approximately 10 were arrested.
Monsanto is an agricultural company specializing in sustainable agriculture solutions. Charla Lord, a senior communications manager for Monsanto, elaborated on the company's work and contributions to agriculture.
"We produce seeds for farmers and growers, and we also manufacture some solutions like pesticides," Lord said. "We are [also] connected to The Climate Corporation, which is a data information service for farmers where they can register their fields and have data from their fields put together so that they can determine what they need for their fields. It's really an ag solution company."
While some people are against Monsanto's practices, Lord points out that the company is open to having others voice their opinions.
"This is an annual event for some people to protest — they call it the March Against Monsanto," Lord said. "It's been going on for several years, and I know it's been going on outside of Woodland, too. We totally respect people's rights to speak out and give people a chance to be a part of the dialogue."
Lord also emphasized, however, that the company remains uninvolved with the protestors.
"After that event, I don't see us being involved," Lord said. "In fact, we weren't even involved that day."
Bob Saunders, a defendant to the case, recounted the protest at Monsanto.
"We are exercising our First Amendment rights," Saunders said. "We were protesting because of the nature of Monsanto and their business. Several of us made a decision at that time to risk arrest. [The police] made a decision, gave us a warning and said 'If you don't leave the premises, we're going to initiate arrest,' and that's what they did."
Saunders affirmed that they will go to trial on Dec. 4. In the meantime, Saunders and the other protesters who were arrested have made requests to view any video footage, as they found out that Monsanto may have kept in touch with the Sheriff's Office to deny them their civil rights.
"When we got to discovery, several of us found that what was missing was video footage, and we also learned that there was communication between Monsanto and the Sheriff's department," Saunders said.
Saunders also sent a letter of demand on Nov. 10 asking about any communication between Monsanto and the Sheriff's department. However, the District Attorney's Office and Sheriff's Office have not yet responded.
"I wrote a letter of demand […] asking them about footage pertaining to the event and any other notes about reports and communication like phone, email and meetings with Monsanto and the Sheriff's Office," Saunders said. "I am also seeking some advice to see if I need to file a motion to compel because I believe it's been 16 days."
Saunders is still persistent about the case and plans to ask for continuance unless he receives the video footage and other proof of communication between Monsanto and the Sheriff or District Attorney's offices.
"The DA's Office sent me a card with a return receipt requested without a date, but I figured it's Woodland," Saunders said. "The sheriff's department sent a green card back also — the return receipt card — and it said the date of delivery was Nov. 14, 2017. They haven't called me back yet. Essentially, I have to decide by Friday, and the judge can approve or disapprove it. If we don't get the information we requested — which they are legally obligated to produce — I will ask for continuance, and hopefully everybody else will do the same thing because they are looking to try us together."
Jonathan Raven, a chief deputy district attorney for the Yolo County District Attorney's Office, stated that the Yolo County Sheriff's Office investigated this case and arrested the suspects. Its only part in the case, however, was to review the report to charge the protesters.
"Based on this review, we determined the alleged crimes were infractions and did not meet the threshold of misdemeanor conduct," Raven said. Accordingly, the complaint was filed alleging the lesser crimes of infractions against the defendants."
While Saunders submitted a letter of demand, Raven explained that the office is disassociated from the case.
"Our office has no role in prosecuting infractions — similar to traffic tickets — so we currently have no involvement in this case," Raven said.
Written by: Stella Tran — city@theaggie.org