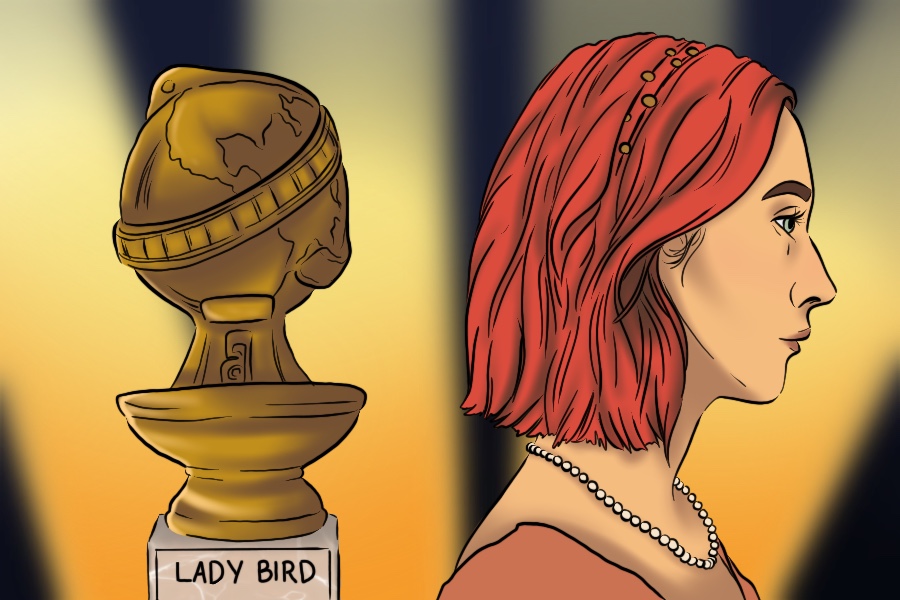 Greta Gerwig's "Lady Bird" wins two Golden Globes, brings national attention to Sacramento
At this year's 75th annual Golden Globes Awards ceremony, Sacramento native Greta Gerwig's latest film captured the attention of critics and moviegoers across the nation. The film "Lady Bird" won Best Musical or Comedy Motion Picture as well as Best Actress in a Musical or Comedy Motion Picture.
"Lady Bird" follows the story of a teenage girl navigating her senior year of high school in what she refers to as "the Midwest of California," otherwise known as Sacramento. The film marks Gerwig's first experience as a director, and she found it crucial to set the film in her hometown, bringing the nation's attention to Sacramento. She gave a shout out to the city in her acceptance speech.
"I want to thank my mom and dad and the people of Sacramento, who gave me roots and wings and helped me get where I am today," Gerwig said at the ceremony. "Thank you, thank you!"
The film has been extremely well-received by critics, receiving a 99 percent on Rotten Tomatoes, an almost unheard of feat. Critics said the film poignantly portrays familiarity, while still managing to feel fresh and innovative.
"What Ms. Gerwig has done — and it's by no means a small accomplishment — is to infuse one of the most convention-bound, rose-colored genres in American cinema with freshness and surprise," said movie critic A.O. Scott in an article in The New York Times. "The characters can look like familiar figures: the sad dad and the disapproving mom; the sullen brother and his gothic girlfriend; the mean girls and the cool teachers; the too-perfect boyfriend and the dirt bag boyfriend. None of them are caricatures, though, and while everyone is mocked, nobody is treated with cruelty or contempt, at least by Ms. Gerwig."
In an interview with The Sacramento Bee, Gerwig explained the importance of creating a film in Sacramento that would accurately portray its beauty.
"I wanted to make a love letter to Sacramento as seen through the eyes of someone who can't appreciate how beautiful it is until she's going away to someplace else," Gerwig said. "I knew this was a special place, but its physical beauty — the tree canopy, the wide streets, the neighborhoods, the river — I didn't realize how wonderful they were until I moved to a vertical city like New York. Sacramento is just so lovely."
The film also excited many students, who felt as though it hit especially close to home with references to UC Davis.
"I thought the film felt really genuine and honest," said Marina Broz, a fourth-year genetics and genomics major. "It was very true to what Sacramento is and makes you want to appreciate it more."
"Lady Bird" is the first major motion picture to shine such a huge light on Sacramento and has already stirred conversation.
"I tell people it's [Sacramento], the best place you've never been," Gerwig said. "It's a wonderful place to grow up and raise a family, but I don't want the secret to get out too much."
At the time the article was written, "Lady Bird" was still in theaters, playing downtown at Varsity Theatre.
Written by: Hadya Amin — city@theaggie.org