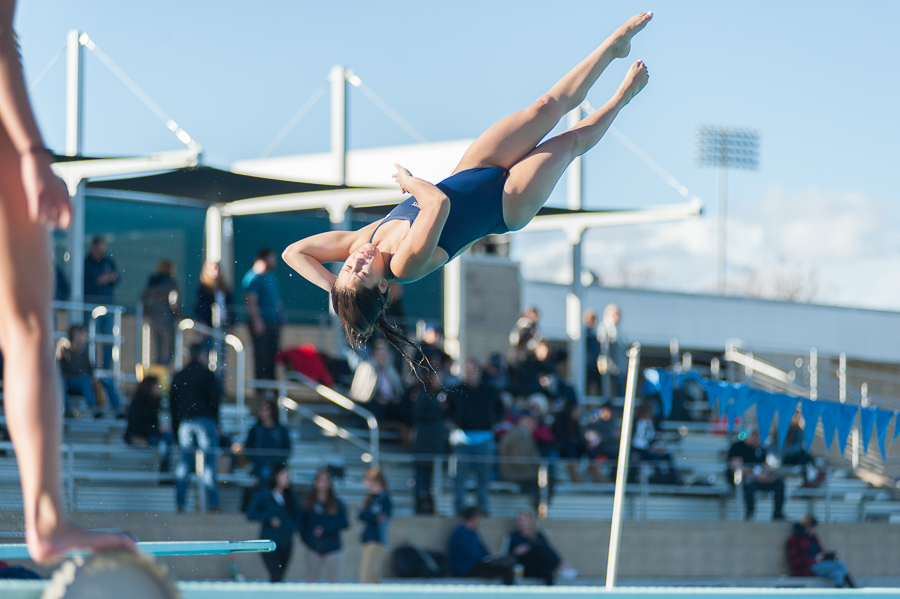 Aggies fall to UC Santa Barbara, recover against San Jose State
The UC Davis women's swim and dive team went into its final two home duals hoping to go into its final road game with momentum. With conference rival UC Santa Barbara coming in to its first game on Friday, Jan. 20 fresh off its first place finish at the UNLV Invitational, the Aggies had to come prepared for their first game on their home-stand. For head coach Barbara Jahn, the dual came at the perfect time, as her team had not gone head-to-head with another school since November and the conference tournament is right around the corner.

"You can't prepare for the pressure in practice," Jahn said. "You can ask them to swim fast, but you can't create the same pressure that you feel. That you can't duplicate, and having that experience is something you can build upon."

It was not an easy dual for the Aggies, as the Gauchos stayed ahead for the majority of the competition. After tying the scoreboard up at 102, the Aggies didn't break away from the Gauchos, eventually going into the final event, the 400 meter relay, trailing by only one point. That final race remained close throughout, but the Aggies fell 150-144 after a late, decisive push by the Gauchos that the Aggies were not able to overcome.
Junior swimmer Kristin Schumann, who finished first in the 200-meter breaststroke, noted that the team would not let a close loss such as this one inhibit the team from reaching its final goal of postseason success.

"We put in a lot of work, and a lot of girls did really well," Schumann said. "It will give us a lot of confidence because they're also in our conference, so when we see them again in February I think we'll do really well."

Despite the loss, the team got some very strong performances from its swimmers. Aside from Schumann, fellow swimmers junior Solie Laughlin, junior Eva Chung and senior Courtney Schultz as well as first-year diver Katie Truong all amassed at least one first place finish throughout the competition. Jahn was impressed by her team's overall effort on the day, noting the team did not rely on one or two strong performances.

"I don't think any one person stands out," Jahn said. "It was a team effort. Someone didn't win all three of their individual events. They may have won one and then got second, and then someone else stepped up."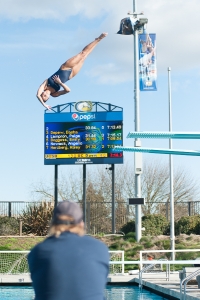 Both Jahn and Schumann insisted that the the loss, however close it was, was not a backbreaker for team. According to Jahn, the team looks forward to using its final events to  correct whatever needs correcting and improve that which needs improving before the championship.

"This is a great preparation for the end of the season meet," Jahn said. "So I look at this as a really good quiz. Final exam's going to be when we're down in Los Angeles."

The team didn't waste much time to hit the pool again. Just one day after its dual against Santa Barbara, the Aggies took the pool again in a battle against San Jose State, and according to Schumann the team would be ready for whatever its opponent would throw at it.

"I think close meets always get everyone's energy up really high," Schumann said. "There's something about coming together as a team for really close meets, but I think we'll do really well tomorrow."

Schumann's hopes became reality the following day when she took home victories in the 100 and 200 meter breast strokes en-route to the team's 196-102 victory over San Jose State, bringing their overall record to 5-5 and their conference record to 1-1. The team will travel down to University of the Pacific on Saturday, Dec. 3 for its final match before the MPSF Championships in Los Angeles starting Friday, Feb. 23.
Written by: Bradley Geiser — sports@theaggie.org