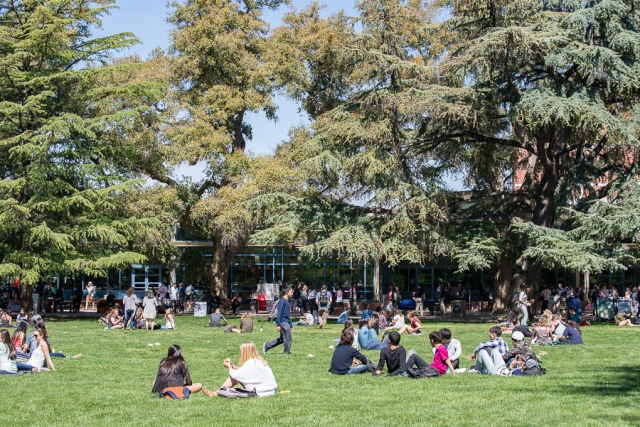 An article for students who just wanted to have 10 weeks in which they didn't see anyone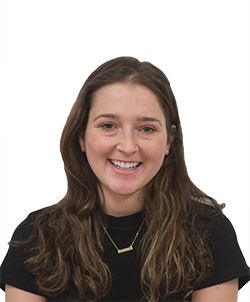 If you're anything like me, you dread Winter Quarter until it approaches. Then, you decide that it's actually not that bad but choose to use it as a topic of conversation with everyone you kind of know who sits next to you in class. Anyway, my favorite part of Winter Quarter is that everyone uses the rain as an excuse to not see anybody. It's fun because we forget about cars, buses and umbrellas and act as if the rain is an oppressive force that stops us from any and all social activity.
But if you've been outside at all lately, you probably noticed that this sunny forecast of global warming has given the UC Davis students the idea that Spring Quarter is here early. To that I say, "I was not ready for this. No, thank you." While other fun and dreadful aspects of Winter Quarter remain, such as the flu and no light after 4 p.m., the days are met with happiness and sun — two things for which I was not prepared.
In an attempt to see if I was not alone in this negative reaction to the sun, I asked a couple of people how they were doing, and then manipulated their quotes to fit what I wanted them to say.
"The rain makes me more creative," said one second-year student who chose to remain anonymous. "Not that this school asks for any creativity out of me. But it was a fun concept to entertain."
"I feel the same way," said another student walking by.
Unfortunately, the bigger issue at stake is that all my spring clothes are still at home. I could tell that everyone felt the same when I continued on with my interviews.
"Yeah, I mean it's nice that it's sunny," said a fifth-year environmental science major. "But it's kind of sad at the same time that it's like this in February, if you know what I mean." And to that I responded, "Yeah, totally. My clothes are all still at home, too."
My professors seem to be kind of upset at this weather as well. I can tell because every time I raise my hand to ask them about this crazy phenomenon of why the UC Regents decided to make Davis hot this February, they just look at me and say "This class is only for registered students." Anyway, the point of my dissertation is that we need to change the way we talk about the weather, because there are always underlying issues at stake. Nobody is happy about the sun because now that the rec pool is under construction, what's the point? Nobody is happy about the sun because nobody knows why it's here right now. And most importantly, nobody is happy about the sun because it's leading to an increase in umbrella and UV lamp returns.
For me, I just want things to go back to the way they were when I showed up to class sopping wet and had something in common to talk about with the people next to me ("Wow, it's raining"). It's going to be sad to tell my kids about the Februaries when I didn't have to see anyone because of falling water, and it's just a shame that I was robbed of that this year.
Written by: Rosie Schwarz — rschwarz@ucdavis.edu
(This article is humor and/or satire, and its content is purely fictional. The story and the names of "sources" are fictionalized.)