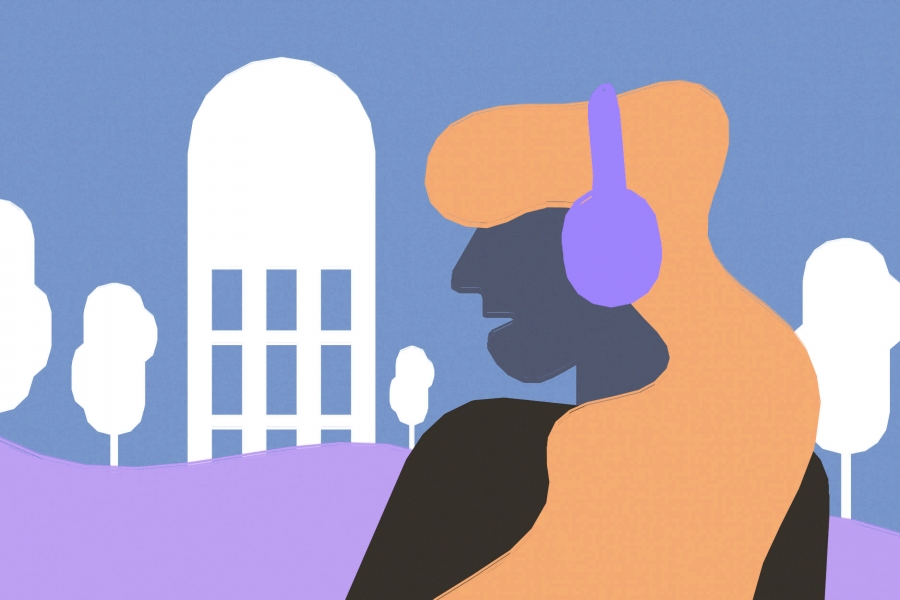 Boost your mood with these tracks for an effective study session.
With only a week to spare before the dreaded days of finals set in, it's time to hit the books and pick out that perfect spot in the library. But a successful study session is only complete with the right music to set the tone. Check out some of these tunes to get you in the right mindset for the study-filled week to come.
"Wait" by M83
In the days leading up to finals week, instrumental tunes are a vital component of any effective study playlist. Although this M83 track isn't entirely instrumental, the ethereal melodies serve as the perfect backdrop to a productive and distraction-free study session.
"Mystery of Love" by Sufjan Stevens
Off of the film soundtrack for the critically acclaimed "Call Me By Your Name," "Mystery of Love" sees Sufjan Stevens lend his signature soft-spoken sound to the beautiful song. Not only does this track masterfully complement the cinematic experience of "Call Me By Your Name," but it also offers a serene and relaxing vibe for any listener. For similar tracks, check out Stevens' other songs off the soundtrack, such as "Visions of Gideon" and "Futile Devices (Doveman Remix)."
"Rollercoaster" by Bleachers
Although slow, melodic tunes may seem like the go-to for a stressful study session, sometimes an upbeat track can serve as a refreshing change of pace. Bleachers, led by frontman Jack Antonoff, is known for its '80s-inspired sound that is sure to lighten up your mood amid those Winter Quarter blues.
"The Louvre" by Lorde
Although Lorde's most recent album "Melodrama" could serve as a study playlist in and of itself, "The Louvre" is one of my personal favorites. The New Zealand-born singer lends her calming voice to this catchy track for a tranquil listening experience.
"The Way Life Goes" by Lil Uzi Vert feat. Oh Wonder
I often find that the best playlists are the most diverse. Change up the vibe with this track from rapper Lil Uzi Vert and alt-pop duo Oh Wonder. Don't let the stress of final grades consume your life because, like the song says, "you'll get over it."
"Next Year (RAC Remix)" by Two Door Cinema Club
Power through those practice tests and study guides accompanied by the musical stylings of Two Door Cinema Club. In comparison to the original track, this remix is the perfect addition to your Week 10 playlist. The lyrics inspire hope of a better tomorrow or "next year" and might be just what you need in times of stress.
"The Ways (ft. Swae Lee)" by Khalid
All things Khalid considered, this 20-year-old R&B star is the quintessential artist for anyone looking to relax and unwind. This time, the young singer is collaborating with Swae Lee on Kendrick Lamar's newest album for Marvel's "Black Panther." True to form, Khalid never fails to disappoint. Don't miss out on his Davis performance on May 7.
Written by: Sydney Odman — arts@theaggie.org