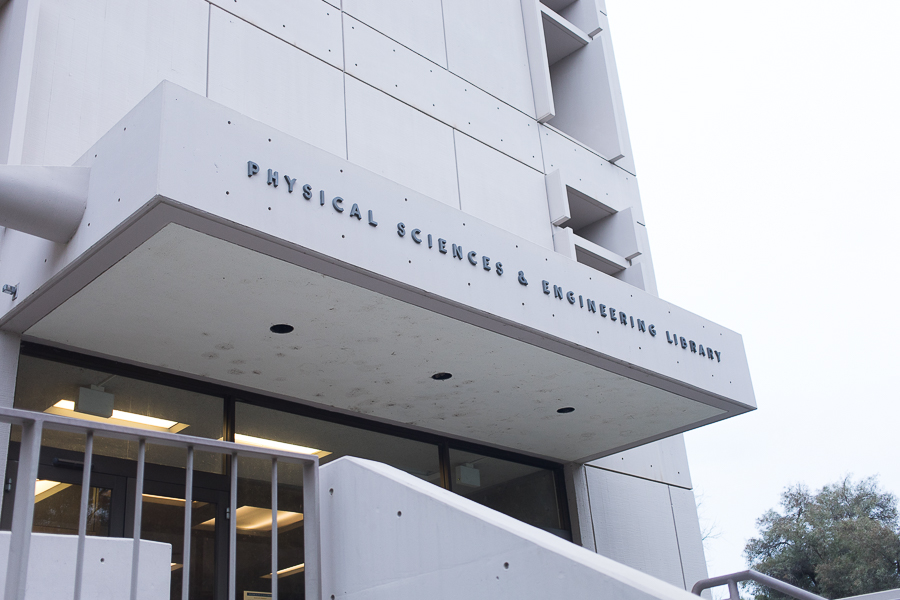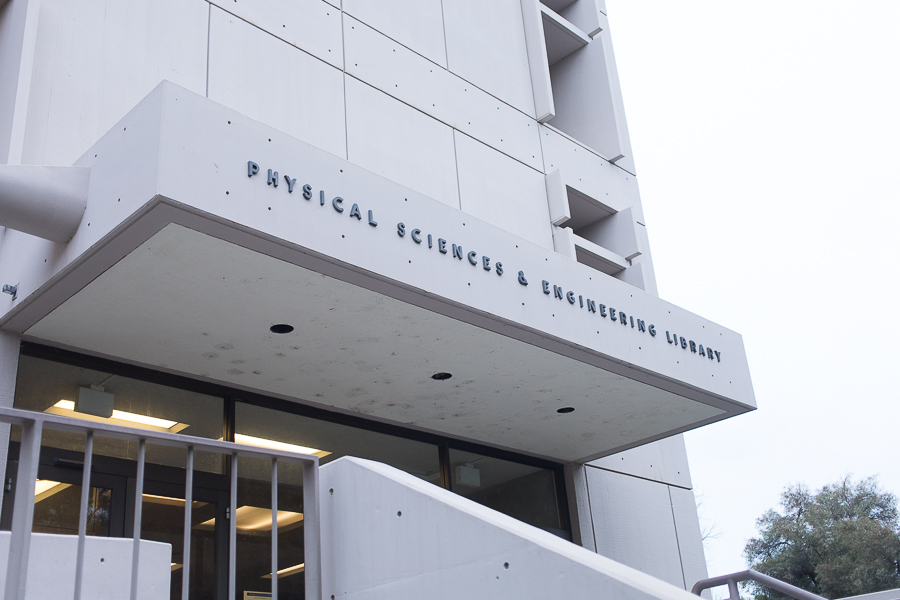 Students petition loss of open study space
The second and third floors of the Physical Sciences and Engineering Library are in the process of being taken over by the UC Davis Center for Quantum Mathematics and Physics. Newer and more popular materials from the second and third floors will be relocated to Shields Library while other resources will be stored at the the UC's Regional Library Facilities in Richmond, California and at UCLA. Students are voicing their disapproval of the reallocation by circulating petitions.
QMAP is a research initiative led by theoretical physicists and mathematicians that intends to explain certain aspects of how the universe works. It was established in 2015 and regularly holds seminars and lectures that are open to the public. According to its website, QMAP's goal is to create "an environment where there is a seamless exchange of ideas between theoretical physics and mathematics."
In order to clear the library space for QMAP, the university will vacate the second and third floors of the Engineering Library by September 2018. During this period, all library materials will be moved out of the Engineering Library and into either Shields Library or the university's storage facility in Richmond. Renovations of the space begin in October 2018 and are expected to continue until December of 2019.
According to the university, these renovations include "seismic retrofit, accessibility improvements and fire suppression system renovations." These improvements will be implemented in all floors of the building, not only the space being redistributed to QMAP.
However, some student groups are opposed to the recent renovations. A number of engineering clubs on campus have circulated petitions denouncing the reallocation of space as it takes away open workspaces from engineering students.
"While I don't think many people necessarily need the space, the Engineering Library provides a great atmosphere for engineers to meet and study," said third-year materials science and engineering major Justin Mulvey. "Removing this space might ruin this collaboration."
An ASUCD-made survey designed to collect student input regarding the reallocation of space has also been circulating. ASUCD intends to send the data from this survey to administration.
In response to the question of where students should study instead of the second and third floors of the Engineering Library, administrators wrote on the UC Davis Library website that "students who routinely use the materials shifted to Shields may also wish to use the study spaces available there."
Faculty and students were invited to nominate specific works to be kept in Shields Library rather than storage before Feb. 28. Now, materials stored at the Regional Library Facilities may still be temporarily checked out by faculty and students; they will then be delivered to campus. They can also be viewed online upon request.
Written by: Jacqueline Moore — campus@theaggie.org