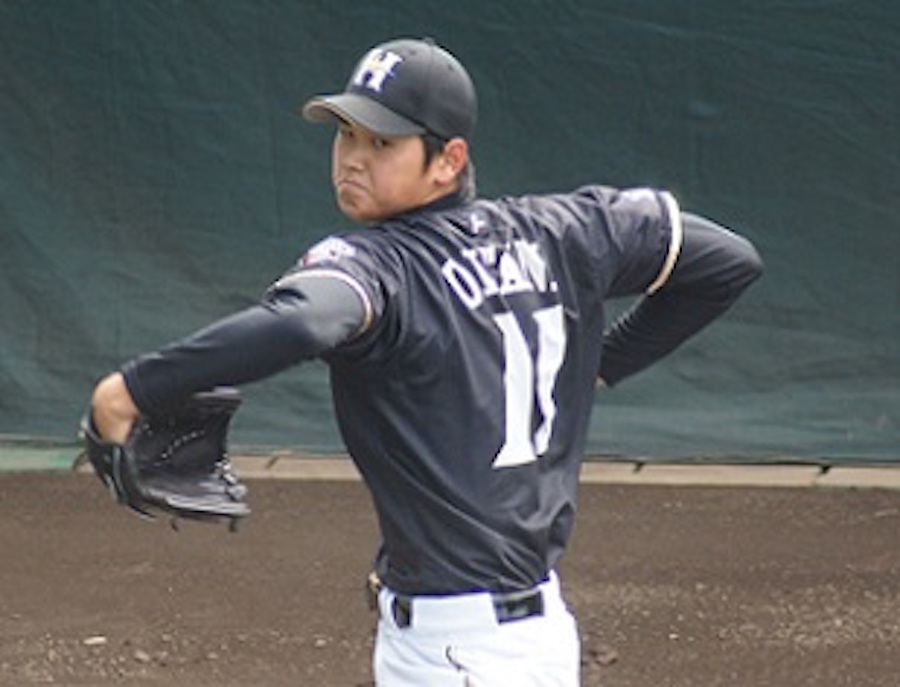 Shohei Ohtani is turning heads early in his American career
Ever since the American League adopted the position of designated hitter in 1973, baseball leagues from around the world have adopted the concept largely as something of an insurance policy to protect against the historically weak hitters from the pitching position. While baseball legend Babe Ruth started his career as a top-tier pitcher before making his name as one of the greatest hitters in history, exceptions to the perceived rule that pitchers cannot hit have been few and far between.
Currently, in the National League, one of the last remaining leagues where pitchers are required to hit, San Francisco Giants pitcher Madison Bumgarner is considered one of the best hitting pitchers despite a career .185 batting average and only 17 career home runs. Back in the American League, however, the Los Angeles Angels believe that they have found another exception to the rule that "pitchers cannot hit" by bringing in rookie pitcher Shohei Ohtani and using him as a designated hitter on select days when he is not pitching.
The mere notion of a pitcher who is used as a designated hitter has become non-existent in the modern American League. Before Ohtani, a pitcher had not been used as a designated hitter since June 12, 1988, when the New York Yankees used Rick Rhoden as a designated pitcher in a 5-3 loss to the Baltimore Orioles. To Ohtani, however, his new role with the Angels is not very different than the one he had in the Japan Pacific League playing for the Hokkaido Nippon Ham Fighters.
In five years playing in the JPL, Ohtani not only amassed solid numbers as a pitcher, but also spent much of his first two seasons manning the outfield on the days he was not pitching. Despite his versatile resume, however, the Angels will only ask for his bat on days he is not pitching. All they ask in return for his at bats is that he not slide head first into bases, after teammate Mike Trout lost seven weeks of action last year trying to do just that.
Despite some early struggles in spring training, Ohtani has turned heads both on the pitchers mound and in the batter's cage since the season has officially begun. As of April 19, Ohtani has pitched three games, amassing a 2-1 record with a 3.6 ERA. On the offensive side of the field, Ohtani has been a consistent bat for the Angels, hitting .324 on a .676 slugging percentage after 34 at bats in nine games.
Though his career is still young, Ohtani, who was highly sought after by teams from around the league when he announced his intention to play baseball in America, has proven to be an intriguing storyline for Major League Baseball in his young career. With a three-game home run streak earlier in the season and a near-perfect game against the Oakland Athletics, the hype surrounding Ohtani's entrance into American baseball appears to be well-deserved, as the 23-year-old Ohtani is already garnering comparisons to Babe Ruth. Only time will tell if these comparisons are fair or not, but regardless of whether or not he lives up to such lofty expectations, Shohei Ohtani is putting on a show for fans across the globe.
Written by: Bradley Geiser — sports@theaggie.org