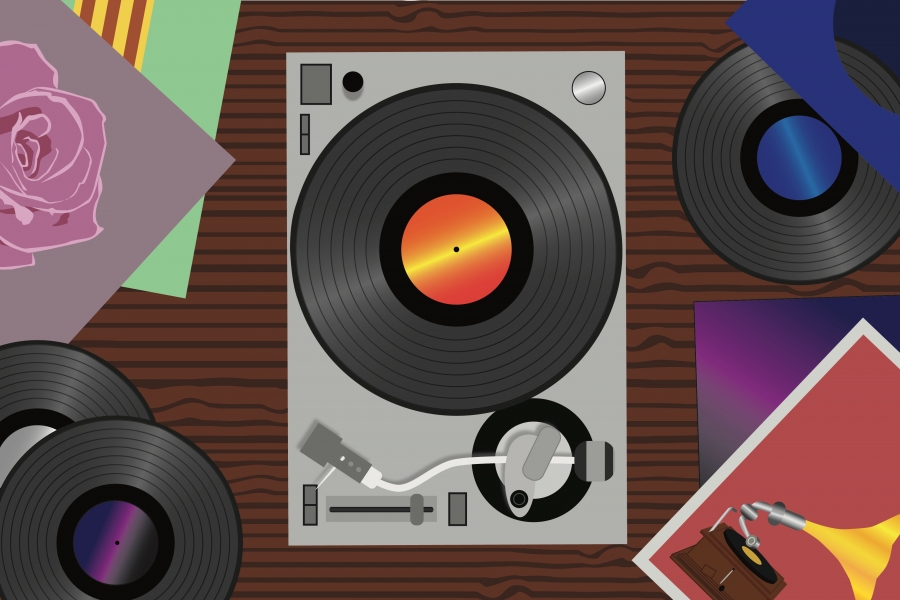 Local record store celebrates annual holiday
Many of those involved in the unique community that has emerged around the sale of vinyl records were excited for Record Store Day, a celebration conceived of in 2007 to celebrate the nearly 1,400 independent vinyl retailers in the United States.
On this day, record stores across the U.S. often have special deals and celebrations for vinyl collections, which are becoming notoriously expensive. Also, exclusive content only available on Record Store Day is released to the public across many stores.
This year, Armadillo Music in downtown Davis held its own special celebration to commemorate the holiday and offer customers a range of exclusive deals and content for their favorite and soon-to-be favorite vinyls.
In recent years, vinyl records have experienced a resurgence of popularity unparalleled by any other music medium. For fans of records, there is nothing like listening to some of your favorite tracks on vinyl.
"I think the appeal of records is being able to connect with something that is not from our generation," said second-year human development major Karen Lopez. "Listening to records gives a different feeling to the music."
According to an article by Fortune Magazine, vinyl record sales reached a 28-year peak in 2016. Even after such an unprecedented rise in popularity, record sales have continued to increase even into 2018.
"We're gonna being doing sales on new and used vinyls," said Paul Wilbur, a manager at Armadillo Music. "There are 300 more releases coming out this year than there has been in previous years."
Written by: Isaac Flores — arts@theaggie.org