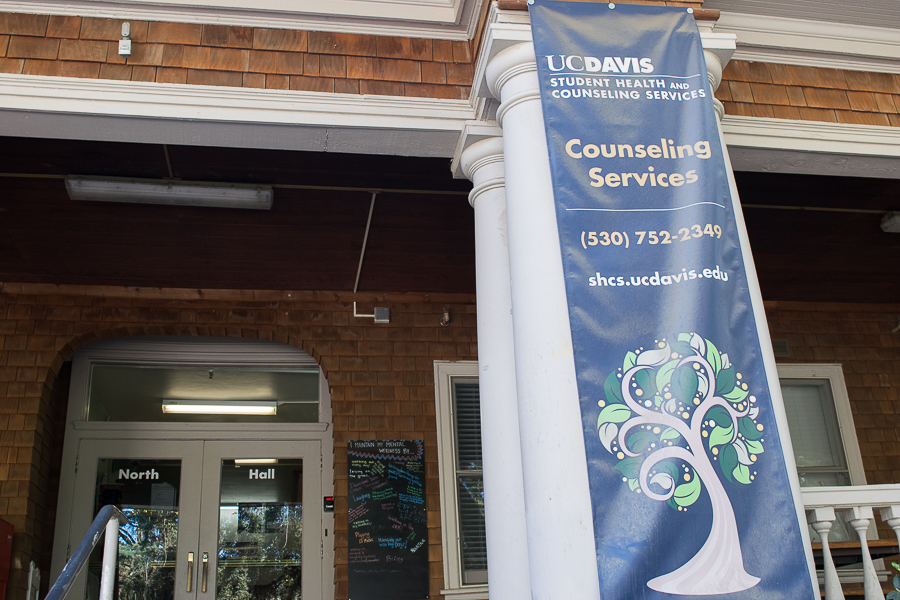 Strike would result in UC-wide shutdown of services
Recently, UC counseling psychologists voted to authorize a strike after months of bargaining negotiations with the UC Office of the President. 122 counseling psychologists total voted and 121 voted in support of striking — a 99.4 percent majority.
Bargaining negotiations took place between UCOP and the University Professional and Technical Employees over terms relating to employment under the job titles Counseling Psychologist 2 and 3 — previously unrepresented positions being added to the pre-existing healthcare contract. After negotiations failed to result in an agreement reached between UCOP and UPTE, which represents counseling psychologists, an impasse was declared.
According to official documentation of the impasse declaration obtained by The California Aggie, the issues that remain in dispute are "salary increases," "bonus and incentive programs" and "workplace committees."
"The strike is occurring because the Office of the President has utilized illegal tactics in its bargaining, they have done direct dealing with employees, they terminated contract workers in the midst of negotiations, which is a change in working conditions that they're not allowed to do, as well as impasse prematurely," said Jamie McDole, the vice president of UPTE. "The university needs to be held accountable."
The two parties are currently in mediation, a required step in the impasse process.
"A state-appointed mediator will go back and forth between two rooms, so the parties don't interact directly, […] trying to see if they can bridge the gap in negotiations to an agreement," McDole said. "It's mandated that you show up, but it's not mandated that you actually have to try and get to a deal."
According to McDole, the support for a strike from UC counseling psychologists gives UPTE leverage going into mediation because UCOP knows support for a strike means the possible shutdown of services provided by counseling psychologists on campuses. The reality of a strike actually occurring depends on the success of mediation.
UC spokesperson Stephanie Beechem said via email that the "UC has offered multiple proposals that would provide our counseling psychologists with fair wages, continued quality health care, and excellent retirement benefits that few other employers offer."
"We are disappointed by UPTE members' decision to authorize a strike against UC," Beechem said via email. "In UC's view, strikes unfairly impact students and should not be used as a negotiating tactic."
AFSCME Local 3299, which represents over 25,000 UC employees, also recently approved to authorize a strike with a 97 percent majority. Potentially, AFSCME workers, counseling psychologists and other workers represented by UPTE could join forces.
"There are other unions who are also able to strike in solidarity, so for our department, it's pretty much everyone except the physicians and the administrative staff," said Margaret Walter, the executive director of health and wellness at UC Davis. "We're talking about nurses, medical assistants, receptionists, physical therapists, labs, x-rays, counselors — all of these people. We are expecting to have staff joining and participating in the union action."
Walter said she and other UC Davis management support "staff participation" and have a contingency plan in place.
"The union will give dates in advance so we can let students know ahead of time, but we will have counselors available for crisis services," Walter said. "We'll also open up our protocall system, which is an after-hours line — we're going to have that open all day."
On April 11, a question-and-answer letter was sent from UCLA Employee and Labor Relations to staff members regarding the strike vote. Of the eight hypothetical questions listed, three focused on pay. One question asked: "Will I lose pay for participating in a strike?"
"[Answer:] If any employee does not report to work as assigned, UC will presume — absent prior authorization or medical certification — that her/his absence from work during a declared strike period is strike-related," the letter read. "Employees who are absent from work without authorization during a strike will not be paid for the absence."
McDole said letters such as these do not cross legal boundaries, but "if they start individually asking people if they're going to go on strike, if they're pressuring people, they could get charges for bullying" or "for union busting."
"The counseling psychologists at UCLA have charges against them for direct dealing, which is a pretty significant charge," McDole said. "They should be cautious about what they do, but I don't make any guarantees that they will."
If mediation goes well, a strike could be avoided.
"The best-case scenario is UCOP willing to agree to parity with the med. center and then we can work out the logistics of how to make the budget work [and] to settle on a wage that both sides would find market competitive and agreeable," said Aron Katz, a counseling psychologist at UC Davis and the university's bargaining representative. "If we could just have the conversation, resolution wouldn't be far away."
If a strike were to occur, Walter said management and non-represented staff members would be "available to serve students."
"We will have a little bit of a reduction in services, but we'll make sure that that's communicated out to the students," said Cory Vu, the assistant vice chancellor for Divisional Resources. "We'll try our best to meet the needs of the students as they come in the door."
Written by: Hannah Holzer — campus@theaggie.org