I love my friends so much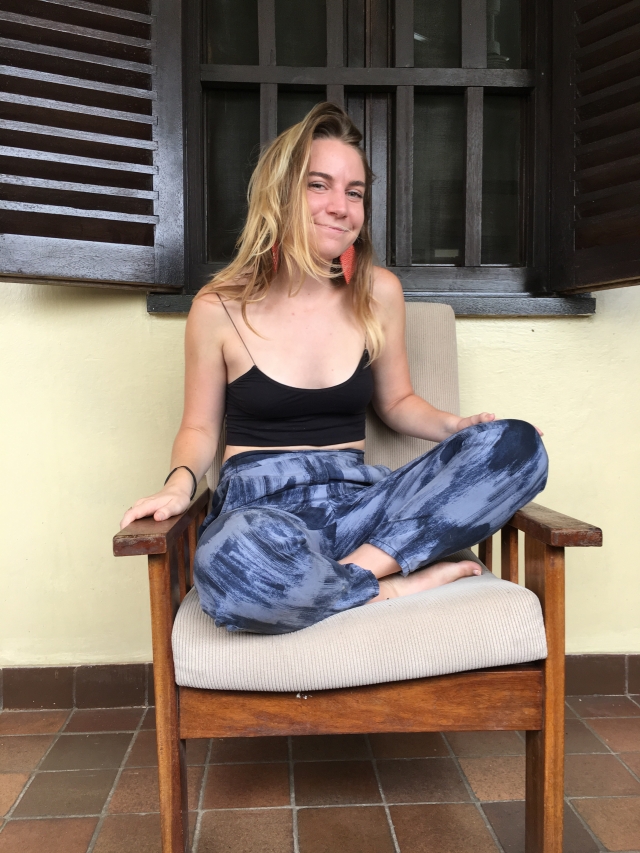 I think highly of myself. I am mentally strong. I can handle stress and adversity with grace. I enjoy throwing myself out of my comfort zone. I'm emotional, sometimes to the annoyance of my close friends (you'll know exactly how I'm feeling). I am not afraid to be vulnerable. I will drop anything to be there for a friend; people are my top priority. I say what is on my mind. I am not afraid to stand up for myself and what I believe in. I am a strong communicator. I love my style of writing. I think I'm really funny. But, at times, I expect much from myself to a debilitating degree.
I strive toward unattainable perfection. Failure is not an option, and when it inevitably happens, I take it personally. I am competitive, which can make me selfish. I am deeply afraid of being stupid. My emotions take control of me on occasion, even making me doubt the relationships I hold so dearly. My independence makes trusting others difficult, yet I worry I ask too much from others.
I have spent my college career attempting to figure out who I am. It's cliché, I know, but continuously discovering this person might be one of my most important tasks. A self compass serves throughout one's life. It seems like a sense of self is a natural product of four years in this type of environment. College is fast-paced, uncomfortable at times. It's also so fun (which I realize is a privilege to experience), pulled in various social directions. But this goal of self knowledge, I have learned, is not achieved passively. Active introspection is essential to this feat.
It should not go unnoticed that people are a significant part of this process. Close relationships with the right people, I'll add. Friends who you admire, who you learn something from just by being around, who motivate you to be a better person. Friends who feel like warmth, a sigh of relief. It was not until my senior year that l began to feel I had met these people or realized their existing importance in my life. I have not laughed so hard and so frequently until this year.
Andrew, a fellow arts writer, texted in a friend group chat the other day: "Do y'all think we're a band of misfits? Is that why this friendship works so well?"
Andrew, to answer your question quite publicly, I think that's what you're supposed to feel when you've met the right people. A sense of us against the world, devotion and deep care for the people surrounding you. Acceptance of each other without hesitation.
Liz, Andrew, Ilya, Cole, Jack, Carson, Nick, John, Jake, Emma, Dominic, Alex, Andreas, Jaycee and Kate: You each have no idea how much you have impacted me. You have all helped mold me into the person I am. I hope I have done the same for you.
Written by: Caroline Rutten

Caroline Rutten was the 2019–20 creative media coordinator, in which she served as the executive producer for the Couch Concert video series she helped initiate her second year. She joined The California Aggie in fall 2016 as an arts & culture writer and has stayed at the desk the entirety of her college career. She served as the associate editor for the arts & culture desk her sophomore and junior years. She is graduating with a bachelor's degree in sociology with honors.
This column is a part of our 2020 Senior Issue. The rest of the issue can be foundhere.