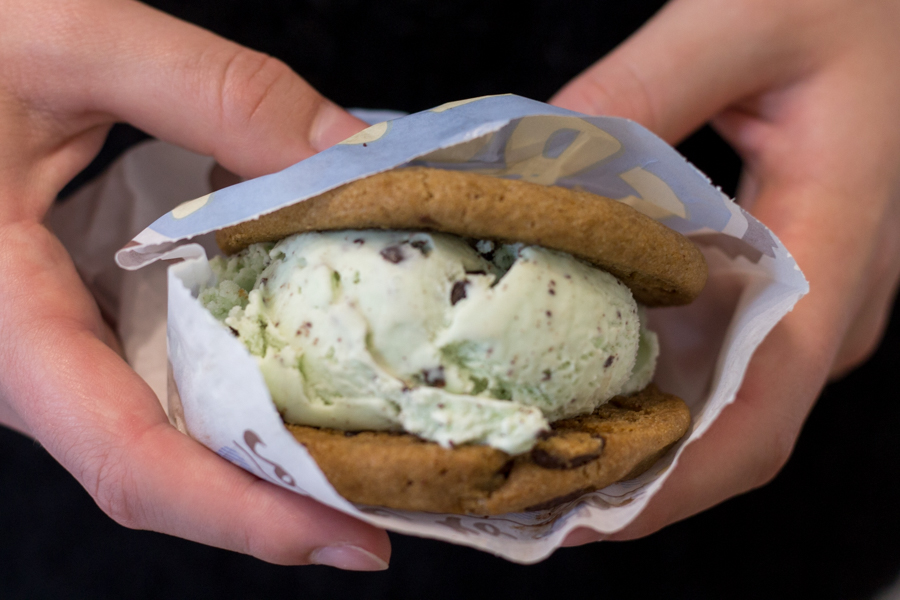 Whether you're craving dessert while out with friends, family or a significant other, there is one place you can count on to impress anyone: CREAM, this year's best dessert in Davis.
Located on F Street, CREAM, which stands for Cookies Rule Everything Around Me, is known for its ice cream sandwiches. There are many flavors to choose from to create your masterpiece, meaning a follow-up trip is inevitable.
"It's my favorite place to get ice cream in Davis and I just really like the flavors," said Justin Carleton, a third-year managerial economics major.
People often stop by CREAM in the evening as the perfect way to end their night, after a nice dinner or a few well-spent hours in the Regal Cinemas Davis Holiday 6 across the way.
"I took this girl out on a date one time to watch a movie and afterward we walked across the street and shared ice cream," Carleton said. "It really sealed the deal."
CREAM takes students' bank accounts into consideration when it comes to pricing; ice cream sandwiches cost just $3.
Next time you find yourself on the hunt for something sweet, look no further than Davis' own CREAM.
Written by: Hadya Amin and Mashal Ayobi — features@theaggie.org