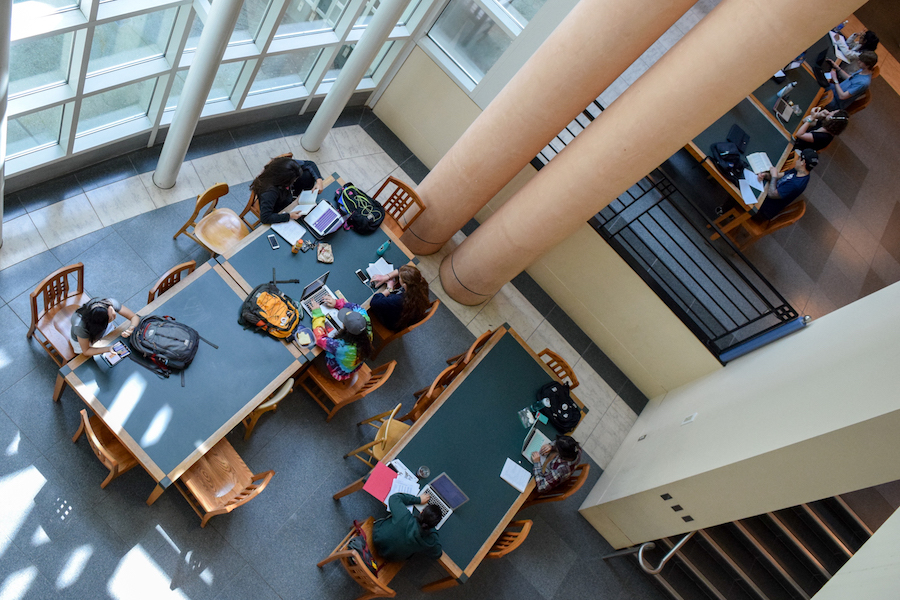 Of all of the coffee shops, nooks and cranniess to study in, Peter J. Shields Library has been chosen as the best place to study in Davis. Shields Library is conveniently located between the Memorial Union and the Silo, so students can easily grab a cup of coffee and head to the library to catch up on work.
Shields is home to numerous resources, with plenty of study rooms, computer rooms and thousands of books.
"There's a lot of study space available since there are four floors and a basement, as well as a lot of areas for group study and independent study," said Crystal Leung, a UC Davis graduate and former employee at Shields Library. "There are also designated floors for quiet study and for louder group study areas depending on the floor you are on."
Typically, the more stairs students climb, the quieter the study area, with the fourth floor nearly dead silent. For more group-friendly environments, students can explore the depths of Shields by traveling to the basement or first floor. No matter the kind of study experience a student is looking for, he or she will find it at Shields.
Computers are available throughout the library, and with a vast collection of books, articles and journals, Shields does not lack resources for any sort of studying or research.
The library hours are online, but should students ever need the extra study time, they should check out the 24-hour study room, which is fully-equipped with outlets and bathrooms.
Written by: Samantha Solomon and Bianca Antunez — features@theaggie.org