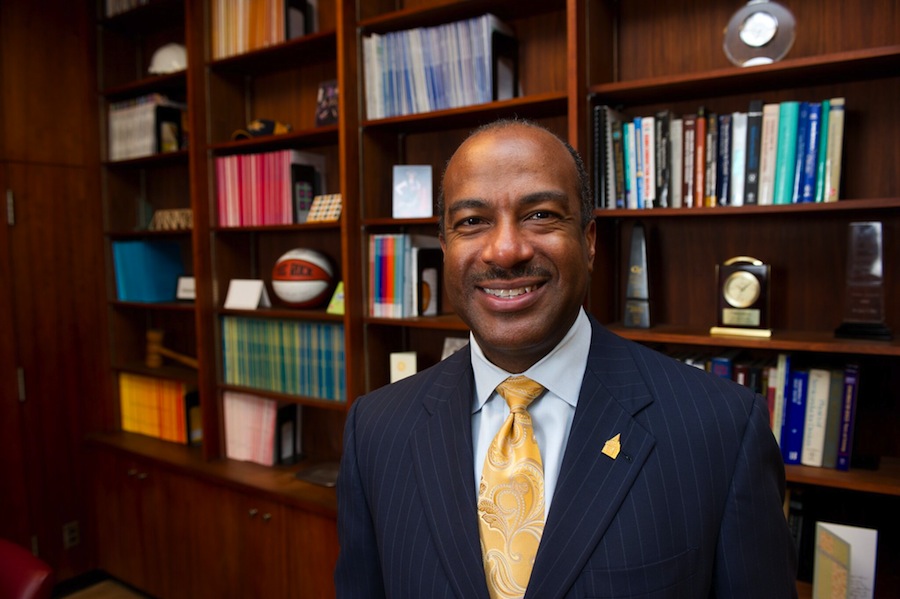 May plans to keep current board positions upon assuming chancellorship
Incoming UC Davis Chancellor Gary May receives $325,780 each year from paid positions on outside boards, the Sacramento Bee reported on Feb. 28. May, who was unanimously confirmed as the new UC Davis chancellor on Feb. 23 by the UC Regents, serves on the boards of Leidos, a defense and technology company, and the nonprofit Charles Stark Draper Laboratory.
According to the Sacramento Bee, May plans to keep these paid board seats upon becoming chancellor in August, but will not accept any more paid board positions.
UC spokeswoman Dianne Klein believes that May's involvement on these boards is not a potential conflict of interest, and instead will prove beneficial to UC Davis.
"The chancellor's presence on these boards benefits the university," Klein said in an interview with the Sacramento Bee. "They are not conflicts. For example, the Leidos board activity has resulted in millions of dollars in philanthropic gifts for Georgia Tech, and the company also hires Georgia Tech students."
Former Chancellor Linda P.B. Katehi controversially served on the board of two for-profit companies, a factor that contributed to her ultimate resignation in 2016.
"There is a lot of trust that needs to be rebuilt with the Chancellor and students; and this is his first test," said ASUCD President Alex Lee via email. "I hope [May] will be sensible about our recent history [and] culture and make the right decision — even before he steps foot in the Chancellor's residence."
May will receive a salary of $495,000 as UC Davis chancellor, making him the fourth highest paid chancellor in the UC system.
Written by: Alyssa Vandenberg  — campus@theaggie.org