Students say that Lake Berryessa is the perfect getaway spot for hikers
By KACEY CHAN — features@theaggie.org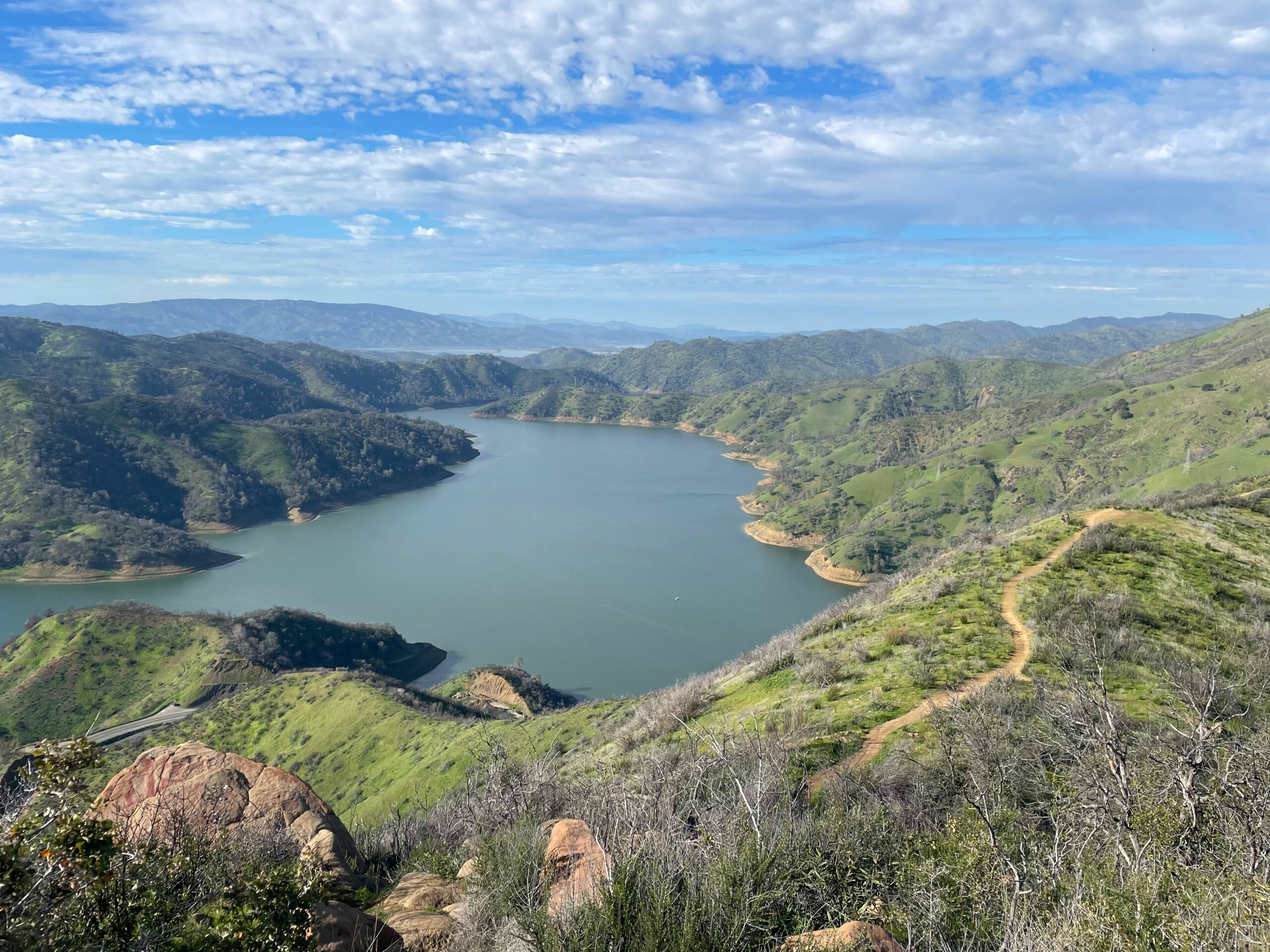 Surrounded by the Vaca Mountains, Lake Berryessa is the largest lake in Napa County. According to UC Davis students, this scenic hiking spot is the perfect place for a day trip with friends. In the annual Best of Davis survey sent out by The California Aggie, Lake Berryessa was awarded the best hiking spot with 31.6% of the vote. The area is known for being the perfect spot for a variety of activities including stargazing, swimming and hiking.
For Raaghav Saxena, a former student at UC Davis and a member of the UC Davis Outdoor Trips Discord, a trip to Lake Berryessa typically involves hiking with good company. 
"Primarily, it's just hiking around the general ar
ea of the lake," Saxena wrote in a Discord message. "We just go to an area with parking near the lake and walk around the perimeter. […] The southeast section especially is amazing!"
Saxena also recommends swimming in the lake with friends.
Mari Hoffman, another former student at UC Davis, agrees that hiking is the best way to enjoy Lake Berryessa. 
"A trip to Lake Berryessa for me has always been about the hiking!" Hoffman wrote in an Instagram direct message. "I love seeing the beautiful views of the pristine lake and getting some miles in with my friends."
Salvatore Martinez, a second-year global disease biology major, said that Lake Berryessa is also the ideal spot for a nighttime adventure. 
"I've been trying to explore the outdoors more this year," Martinez said in an email. "Lake Berryessa is absolutely stunning at night with very little light pollution and a quiet, calm atmosphere." 
A particularly unique feature of Lake Berryessa is a strange hole that occasionally appears in its center — resembling a weird optical illusion for those not in the know. Fondly, and perhaps unfortunately, named the "Glory Hole" by nearby residents, it is actually a drainage feature that acts as an overflow valve for the reservoir. According to Alta Journal, Lake Berryessa is actually a man-made lake constructed for the Monticello Dam, which confined the water flowing from Putah Creek. 
Students searching for a peaceful getaway from the dreary goings-on of school should consider a hiking trip to Lake Berryessa (which may or may not feature an idiosyncratic, scary vortex in the middle). 
Written by: Kacey Chan —  features@theaggie.org