By RUMA POUDELL — features@theaggie.org
If you're looking for an authentic Thai dining experience in the Davis area, Thai Canteen is the place to be. The restaurant was voted the best spot for Thai food in Davis by 59.7% of those who took the Best of Davis 2023 survey, and for good reason — it's a hallmark of authentic cuisine and family-owned businesses. 
Attracting a range of customers, from students to Davis locals, Thai Canteen guarantees customers will be met with affordable prices, authentic food and speedy service. 
Owner Nipanuj Devahasdin came from humble beginnings, immigrating to the U.S. from Thailand and beginning her career working at a restaurant during her years as a student in Roseville, CA.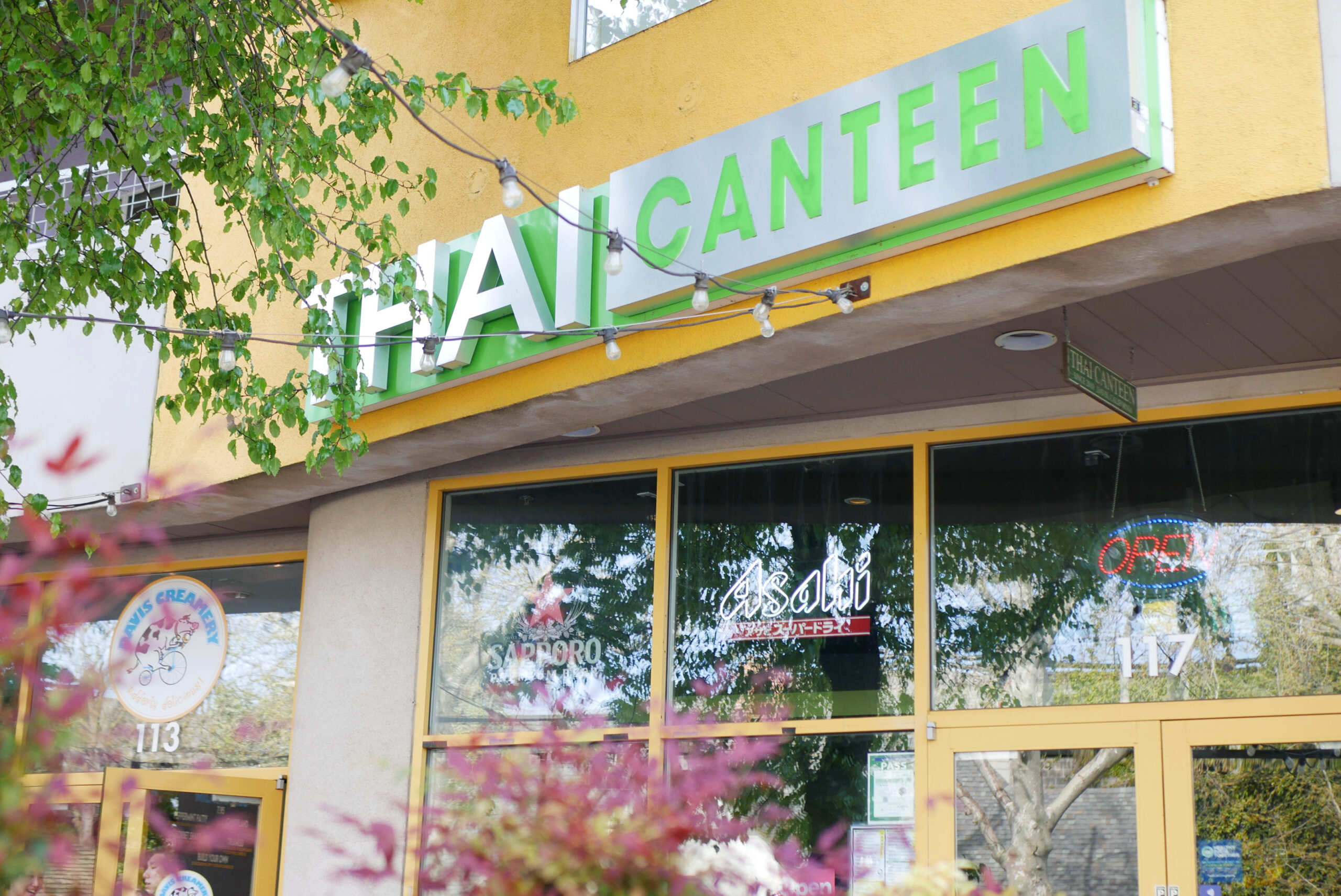 Upon finishing her studies,  she said she "tried finding a city that fit [her] and that [she's] gonna like," which turned out to be Davis. She said the biking culture, as well as the diversity of people, were two things that she didn't find in other cities like Roseville. After enjoying her experience as a restaurant worker and seeing the opportunities it can provide, she decided to open Thai Canteen in 2010 along with a second restaurant in midtown Sacramento with her brother.
The restaurant's style of service is oriented to fit the busy and hectic schedule of the college students they serve — as well as their limited budgets. 
While some other food spots adjust the menu options and prices over the course of a day, the menu and its prices are consistent at Thai Canteen. As a former student herself, Devahasdin says, "Why do I have to buy the pad thai at lunch and then later go for dinner and pay [a] higher [price] for the same exact pad thai?" 
Unlike some restaurants where customers have to wait to be seated, sit down, wait for the server to take their order, wait some more, finally get served the food and then wait for the bill again, at Thai Canteen, you enter, order and pay right away, have the option to self-serve certain items, get served your food once it is ready and then leave at your own convenience when you're finished. 
Thai Canteen's manager Ittichai Ananpaisit has worked in the restaurant business for 20 years and has been the manager at Thai Canteen for one year. He explained that the restaurant's focus is on quality and remaining true to its home. 
"Ingredients are imported directly from a private supplier in Thailand — Thai tea, rice, curry — basically everything," Ananpaisit said. "Even the head chef was recruited from a 5-star restaurant in Thailand as well." 
Flavors are kept spicy with no aim to adapt to milder palates, so customers are getting a taste of what food would actually taste like in Thailand. 
Each meal is made to order, so nothing is ever pre-made or reheated. Either the head chef or the owner trains every staff member in the kitchen on how to properly cook the food. These practices ensure that each meal meets high standards. 
Along with consistent, high-quality food, the ambiance of the restaurant itself is very chic. It features bright green decorations contrasted with much more muted, wooden styles and dark tones, along with high ceilings and great lighting. 
"I really enjoy the food and the vibes in Thai Canteen. I particularly enjoy the fried rice and the Pad Thai. It's one of the best restaurants in Davis," said Sanskar Bhartia, a second-year computer science and statistics major and a regular at Thai Canteen. 
Ananpaisit recommends customers order the Panang curry noodles next time they're at Thai Canteen. 
"Thank you so much [to everyone who voted in the Best of Davis survey]," Ananpaisit said. "I promise to make the service better and food affordable always." 
Written by: Ruma Poudell — features@theaggie.org