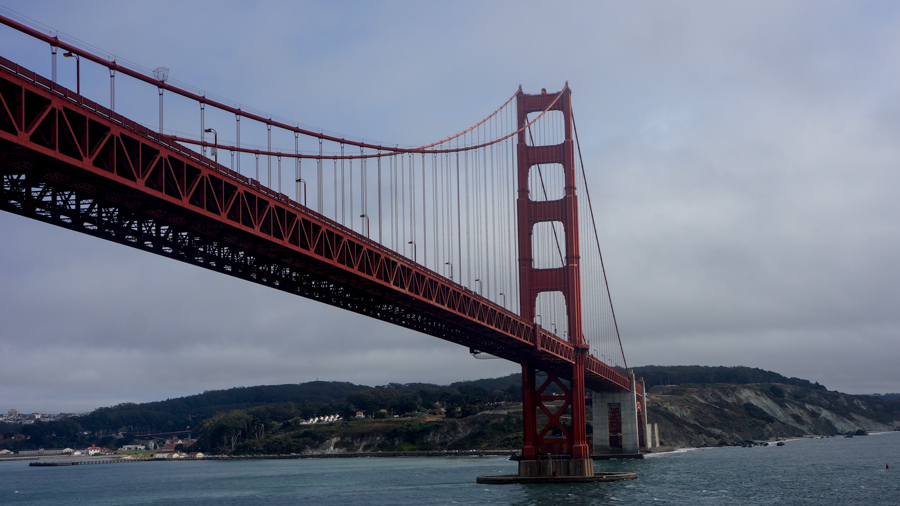 Heading down I-10 West from Davis, it only takes a little over an hour to get to what has been voted the Best Day Trip: San Francisco. Whether you're travelling with friends, family or going to get some alone time from the hustle of college, San Francisco truly has something to offer everyone looking for a day away from the world.
 While you're in the City, you can take a trip down to the famous Pier 39 in Fisherman's Wharf and get a sight of the local sea lions while grabbing a bowl of clam chowder. Or maybe you and your friends are looking for a great baseball game to watch. Then everyone can head to AT&T Park and see the World Series Champion San Francisco Giants take a swing.
The list goes on — deYoung Muesuem for the artist, Golden Gate Park for the historically interested and Muir Woods for those who want to get lost among the ever-prominent Redwoods.
Even something as simple as a quiet time in the park can be done — in fact, Dolores Park is right in the heart of the city ready for visitors to enjoy the vibrant scenery of locals enjoying their day.
 "The best thing about San Francisco is it's unique culture," said Nathaniel Copus, fourth year history major. "The shopping and food are just the consequence of the cultures within the metropolitan area. You can see the history of the city near the Golden Gate Park or drive down Webster street just to see the signs written in Japanese. There are many things, places, and people that make San Francisco the best day trip, however it would take an entire book to talk about that."
Written by: Alan Castillo and Gillian Allen — features@theaggie.org