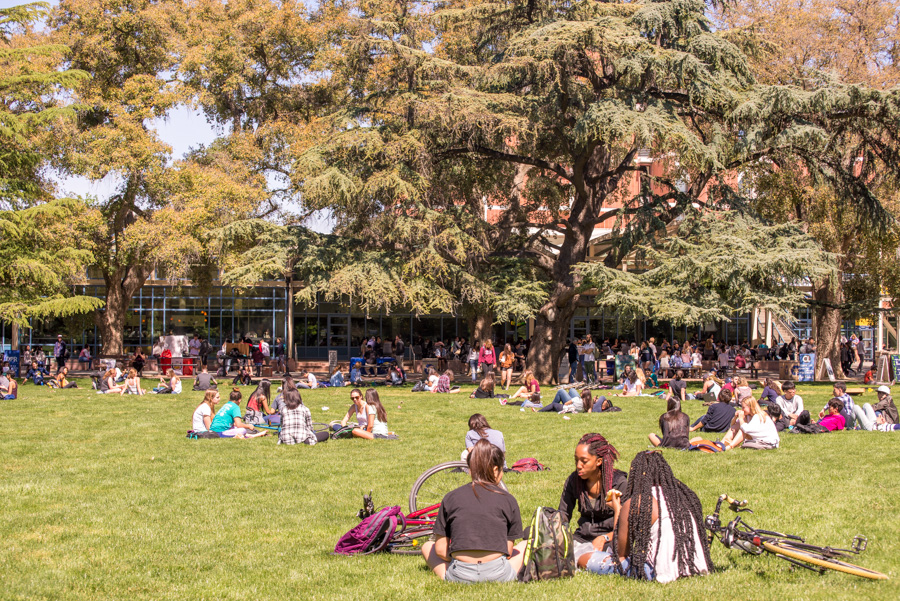 At UC Davis, people watching is a fascinating activity that anyone with a bit of free time can partake in. Fortunately, the Quad has constant activity, a laid back atmosphere and people aplenty. Its refreshingly wide open plaza of grass and trees attracts students of all kinds.
"I feel like the Quad gets the most foot traffic and the most variety of different student groups," said Ivy Feng, a fourth-year political science public service and economics double major. "It's definitely one of the prime meet-up and catch-up spots on campus."
The Quad is situated next to the Memorial Union and the CoHo, meaning there is a constant stream of students going to and from classes or enjoying coffee breaks. The on campus clubs and organizations also table on the edge of the Quad — nowhere else can students witness frat bros, robotics club members and non-students preaching the Bible within mere feet of each other.
So, when trying to kill some time before class, consider booking it down to the CoHo and looking out at some of the many interesting people passing through.
Written by: Eddy Zhu — features@theaggie.org