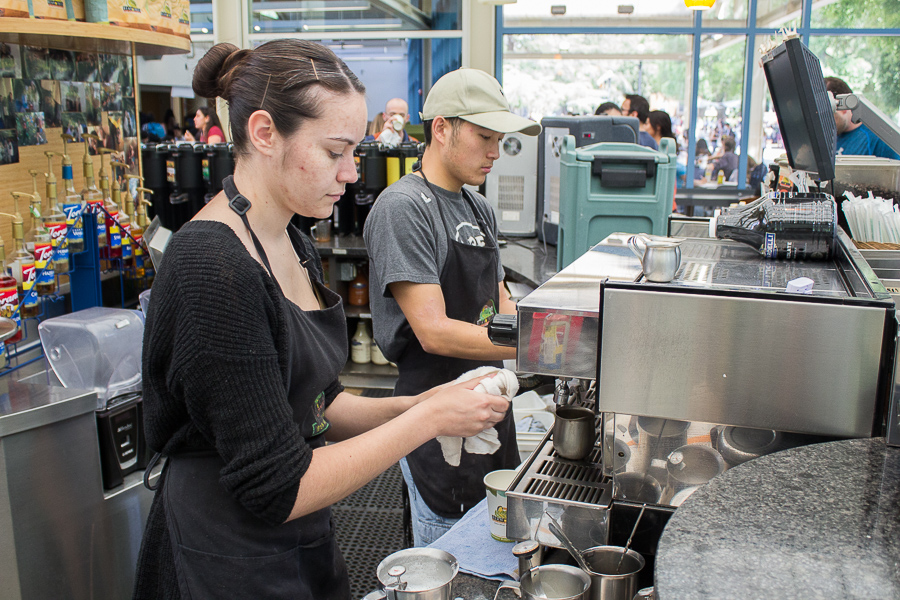 The CoHo is the go-to spot for hungry students and staff in between classes. Founded in 1968, the CoHo is located in the heart of campus within the Memorial Union. The CoHo is unique in that it solely employs students to both serve and prepare popular food and drink items, making it the largest student-run restaurant in the United States.
"I've only worked here a short time, and I've already made a lot of connections with Davis students I never would've met otherwise," said Haley Baxter, a fourth-year English major and employee at the CoHo. "It's such a hectic but fun environment to work in."
For years, the place has churned out delicious baked goods, aromatic coffee and a variety of lunch and dinner options.
"I love gathering recipes and making cookies and bars," Baxter said. "It makes me feel good knowing that someone's going to eat something I was a part of, especially something as delicious as a pastry."  
Finding a good place to work is hard, especially a place as fun and friendly as the CoHo. For those who are looking for a great place to make lasting friendships while getting paid, keep an eye out for openings on the ASUCD vacancy website.
"[My coworkers and I] jammed out and sang to Miley Cyrus and Selena Gomez while we worked," Baxter said. "Experiences like this make my shifts pass by fast and makes me look forward to clocking into work."
Written by: Rowan O'Connell-Gates & Akaylah Ellison — features@theaggie.org