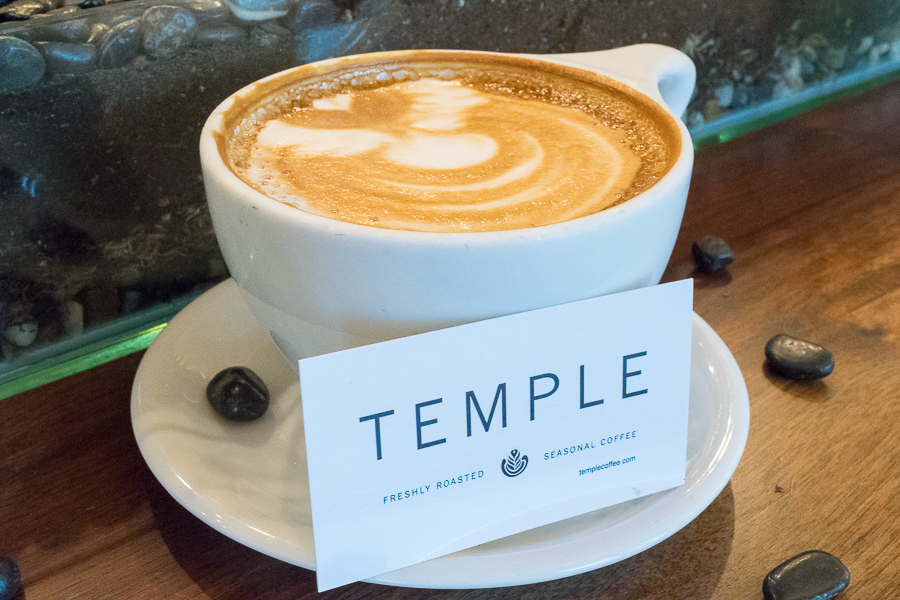 What is the only thing that can get UC Davis students through a tough week of midterms? Coffee, of course. Caffeine-dependent students can take a moment and step out of the hectic environment in downtown Davis and enter a mini coffee oasis at Temple Coffee on the corner of G and 3rd streets.
Temple creates a comfortable and relaxing atmosphere, which is a breath of fresh air for busy students. With an overall minimalist feel, the shop features a long table in the center with many seats surrounding it to create an area for UC Davis students to study. Large windows throughout the store allow for natural lighting to shine through and add to the peaceful energy.
The founder of Temple, Sean Kohmescher, envisioned Temple being a "community gathering place," according to its website, and this is exactly what it has accomplished, according to Temple Coffee employee Christy Smith.
"I would say we have a really good community here," Smith said.
In addition to a great community, Temple also takes pride in the quality of its coffee beans. As a craft coffee shop, Temple's baristas go through a training program in order to learn the art of coffee and ensure high quality customer service.
"[We] make sure everyone is getting really good coffee," Smith said. "There is no one else really in Davis that makes it the way that we make it."
Whether a coffee connoisseur or someone looking for some Instagram-able latte art, Temple's got all coffee lovers covered.
Written by: Elizabeth Marin  — features@theaggie.org