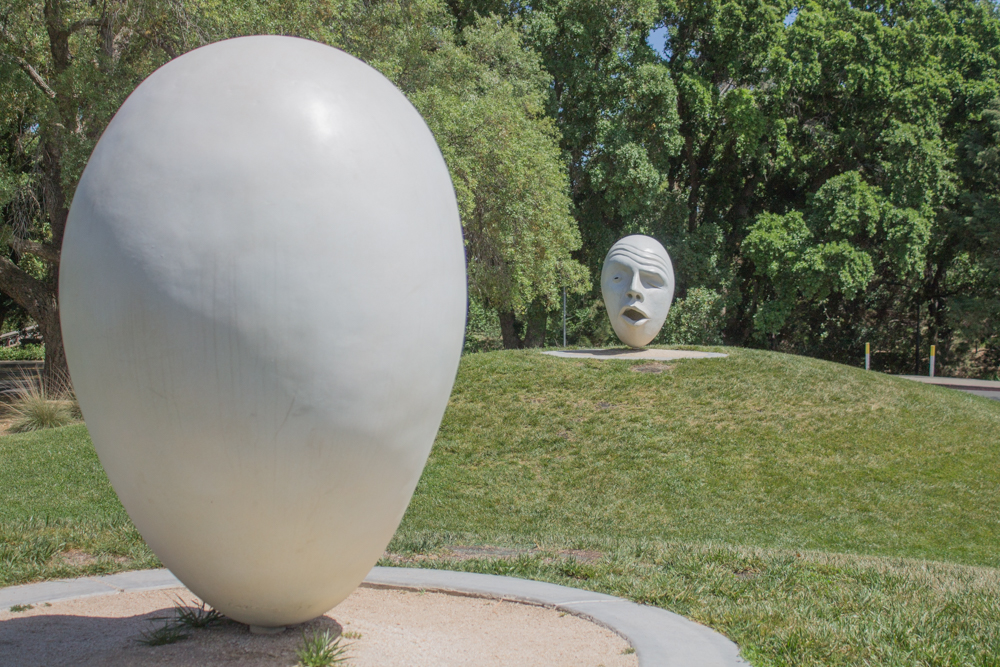 Robert Arneson's famous Eggheads have once again established themselves as the best public art in Davis. Over the past 26 years, these expressive pieces have become a symbol of the university and the city itself.
In addition to their role as public art, these masterpieces from the "father of the ceramic Funk movement" have gained attention by being used as a medium for an eclectic series of endeavors. In 2016, several eggheads were displayed on various news media outlets after protesters spray-painted "Fire Katehi" on them. However, the vandalized eggheads were immediately repainted.
Graduating seniors can often be seen lounging near an egghead to capture candid pictures that accurately portray their time in college.
"The eggheads are ambiguous, yet relatable," said Sina Soltanzadeh Zarandi, a third-year neurobiology, physiology and behavior major.
Soltanzadeh Zarandi appreciates that the eggheads often appear to be a "reflection of inner feelings and thoughts" that consider the hall or building they are placed by.
Eggheads can be found dispersed around campus: "Yin & Yang" by Wright Hall, "See No Evil, Hear No Evil" on the east side of King Hall, "Bookhead" at the entrance of Shields Library, "Eye on Mrak" by Mrak Hall and "Stargazer" behind North Hall.
Written by: Kimia Akbari — features@theaggie.org