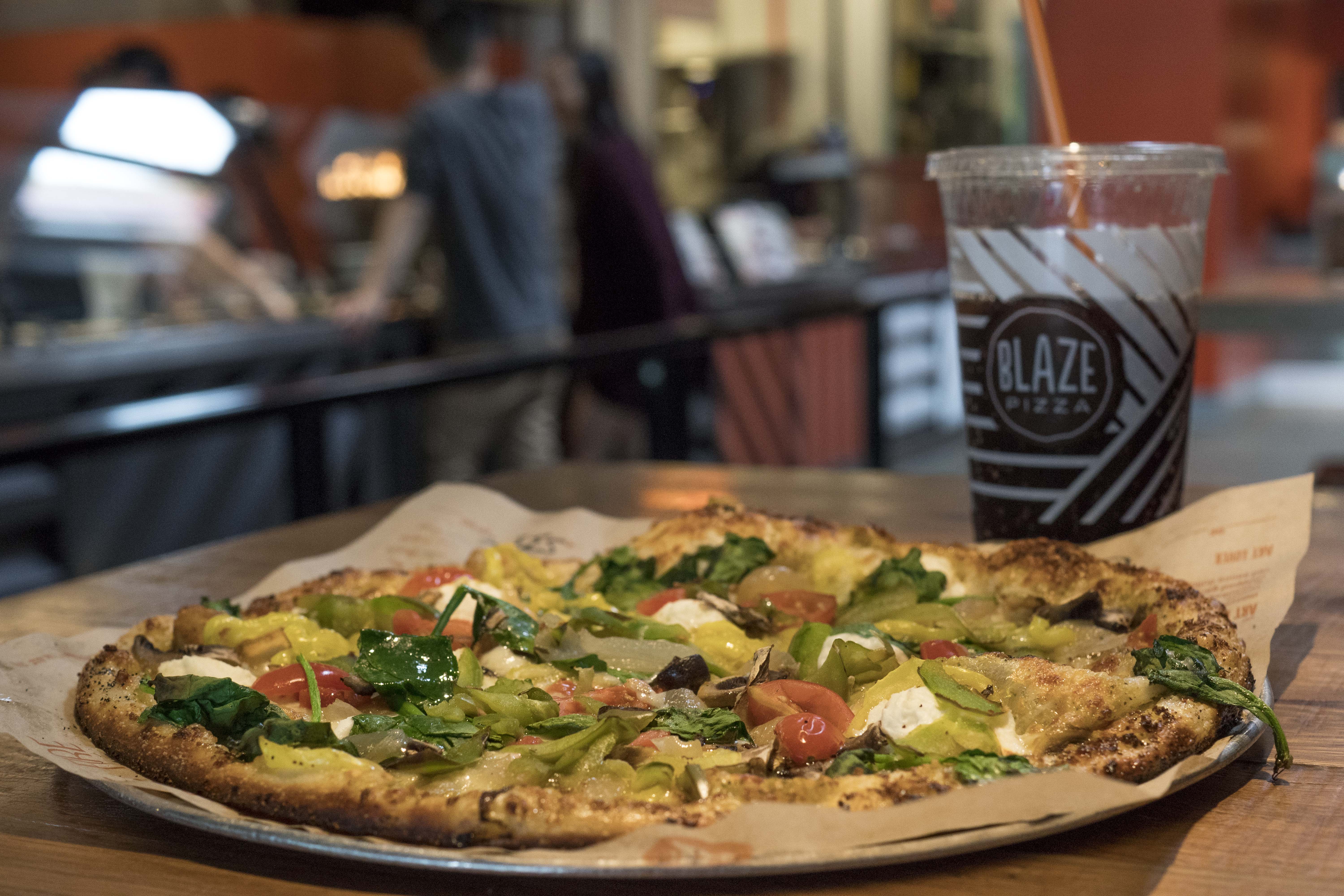 Customizable toppings, artisanal ingredients, fast service and reasonable prices come together at Blaze Fast-Fire'd Pizza, a franchise pizza joint serving up personal-sized thin-crust pizzas cooked in a unique, open-stove fast-firing technique. At around $8 per pizza, Blaze offers a large selection of high-quality, creative toppings and sauces all for fairly affordable prices, and allows customers to choose from a menu of signature pizzas or to fully customize their own.
Blaze's build-your-own pizza model and counter-served setup makes it stand out from other pizzerias and earns it the title of "Best Pizza in Davis," usurping four-year previous winner Woodstock's Pizza.
"I love how you can build your own," said Madelin Cartoscelli, a Blaze regular. "I've had it so many times and it tastes delicious […] especially when they put parmesan cheese on it, oh yeah!"  
Customers follow their pizzas down an assembly line of workers who deftly add toppings per customers' requests, see their pizza fast-fired right before them and enjoy it either to-go or sitting down at trendy aluminum tables and patio seating.
Though the shop specializes in delivering a straightforward menu that allows for limitless combinations of toppings, it has a selection of crowd-pleasing drinks and desserts: s'more pies, sea salt chocolate chip cookies, olive oil brownies, beer, wine, agua fresca, lemonade and free refill fountain drinks. The shop also features gluten-free dough and vegan selections, such as tofu popcorn chick'n, vegan cheese and salads. Reviewers rave about Blaze's blood orange lemonade, which is included as one of their free-refill items and draws some savvy students to dine in just for the limitless supply.
Written by: Kristen Leung — features@theaggie.org